New Patients at Center For Healthy Living
What to Expect
Since chiropractic care involves a series of visits, with each one building on the ones before, it's important to us as Chiropractors in Calgary SW that our relationship can go the distance. We've found that one of the best ways to have successful patient relationships is to explain everything in advance. No surprises!
ONLINE FORMS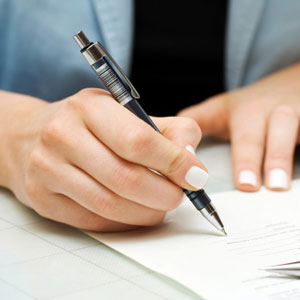 On your first visit to Center For Healthy Living we appreciate that you arrive 15 minutes prior to your scheduled appointments to fill out the required paperwork, if you have not already downloaded and completed our paperwork on-line or by other means. Be prepared to meet our exceptional and friendly staff who will assist you with any questions prior to your appointment. Please bring a pair of shorts and a sports top to your appointment if you remember too, if not we have shorts and patient gowns. Upon completion of your paperwork, our staff will assist you into the consultation room where further instructions will be provided on the preparation for your nervous system scan with your Calgary SW Chiropractor.
Consultation & Examination
Our doctor will than provide a postural assessment, spinal examination and/or examination of your extremities to determine what your health challenges are. A diagnosis will be provided for you and treatment options discussed.
Treatment Plan
A more detailed description of your treatment plan is discussed upon your second visit with the Doctor. Sometimes treatments are provided on the first visit and sometimes they are not, each condition is different therefore treatment discretion is up to the Doctor. For example, if he believed further testing is required before treatment for example like an X-ray, than the Doctor would order one first to rule out any possible risk factors.
Upon completion with the Doctor further appointments are discussed with the him and than future appointments made through our friendly staff is performed. Payment is provided on the same day of service, we accept Visa, Master Card, American Express, Debit, and Cash. We correspond with our patients through email providing you reminders of future appointments.
Be prepared to spend from 30-45 minutes on your first appointment with the Doctor.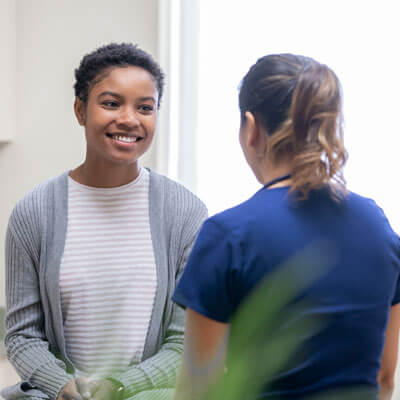 Upon your second visit to our clinic be prepared to spend approximately 15-20 minutes. Your second visit will consist of the Doctor discussing your Report of Findings with you. The Doctor will review your scan results, discuss your recommended treatment plan with you, discuss alternative treatment options with you, and review X-rays if any were taken.
Treatment
Once the Report of Findings is completed a treatment will take place. If required you will change into shorts or a gown provided for you. Your treatment will begin with heat packs for 5 minutes, followed by some soft tissue therapy, and then a Chiropractic adjustment.
Once your treatment is completed for this day further treatment appointments are discussed with you and the Doctor briefly. Upon completion payment is required and further appointments are booked with our friendly staff. Once you have booked your future appointments you are free to go for that day.
A typical office appointment will be approximately 15 minutes in length. On your visit you are free to bring a pair of shorts or comfortable clothes to wear, if not the clinic does supply shorts and gowns for you. The treatment does begin with heat application for a few minutes followed by the Doctor providing treatment. A treatment can consist of stretching, adjustments, Graston Technique, Active Release Technique, Ultrasound, etc. Once treatment is completed you are free to dress, exit the treatment room and book further appointments with our friendly staff.
Get Started Today
Learn what to expect at Center For Healthy Living in Calgary SW. We look forward to helping you on your journey to health. Call (403) 769-0093 today.
EXPLORE CHIROPRACTIC

New Patients at Center For Healthy Living | (403) 769-0093