Meet the Team at Center For Healthy Living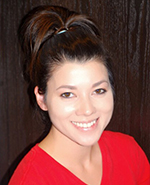 Kate Yuen, RMT
Kate is a registered massage therapist at Center For Healthy Living. Her massage services include Deep tissue massage and sports massage. Kate's technique is very thorough and provides a stronger therapeutic massage for those clients who prefer a firmer hand. For those clients that carry group benefits, Kate is fully covered by all insurance companies except Alberta Blue Cross and Equitable life at this time.


Hatsune Dale, RMT
Hatsune Dale graduated from Mount Royal University in Calgary, AB with over 2200 hours of training. She is also a certified member of the RMTA. She is dedicated to treating all types injuries stemming from the workplace, motor vehicle accident rehabilitation, sports therapy and relaxation. In her spare time, she enjoys exploring the mountain trails with her backpack and camera. Hatsune is currently working part-time hours at the clinic.


Lee Ren, RMT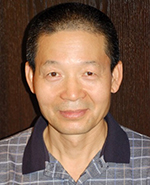 Lee is an experienced and effective Registered Massage Therapist with years of work and research background in medical and biomedical sciences. Equipped with extensive training and knowledge in human body and massage techniques, Lee is alert to the importance of treating the human body as a whole. He applies a balanced and holistic approach that goes beyond addressing localized pain and discomfort. With strong healing hands, Lee's massage therapy not only aims to release trigger points or tight bands but also to promote his client's overall long-term health and wellness. He is mindful and responsive to the unique conditions and needs of each client. No matter what your goal is — relaxation, therapeutic, sports, deep tissue, or pregnancy massage — you can be confident in Lee's sound skills and individualized approach to providing exceptional care. His massage therapy services are fully covered by all insurance companies.

Vincent, RMT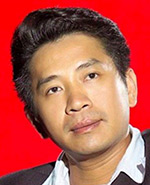 Vincent has been a Registered Massage Therapist since his graduation from the Makami school with completion of a 3000 hour Diploma in Advanced Clinical Massage therapy. His knowledgeable with Pain management related to: Over use injuries that result in inflamation or trigger points; Chronic and acute injuries leading to tension headaches, TMJ dysfunction, fibromyalgia, plantar facilities; Postural dysfunctions from myofascial restrictions; Pregnancy, sports related injuries through prevention and maintenance, Motor vehicle accidents.
"My focus is on treating the body as a whole while using specific techniques to accomplish the patient's goals. I use a variety of specific orthopedic tests and postural analyses to assess client's concerns. This helps me provide a treatment that is best suited to the client's individual needs." Vincent is fully covered by all insurance companies except Green Shield, Co-operators and Equitable life at this time.

Amy Cloutier, RMT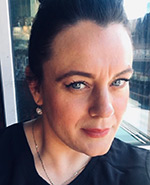 Amy has been a registered massage therapist for over 5 years. She specializes in sports-related injuries but also does therapeutic massage, child/infant massage, cupping massage, deep tissue, TMJ release techniques, and relaxation massage. Amy is a former paramedic who is empathetic, professional and has a passion for providing excellent patient care. Working with many professional Athletes in the past Amy has developed a passion for boxing which she does in her free time when she isn't tending to her other passion-her animals. Providing an excellent experience combined with a customized treatment plan, and effective communication is what you can expect when booking with Amy.

Mehwa Kim, Physiotherapist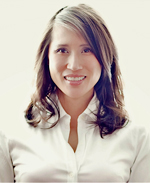 Mehwa has been a practising physiotherapist since 1996. Graduating from the University of Western Ontario with a Bachelor of Physical Therapy, she went on to practise at various hospitals, private practise and sports settings in Toronto, Edmonton, the UK, and Australia before settling in Calgary. In 2002, Mehwa completed her Masters in Manipulative Physiotherapy at the University of Queensland in Australia. She went on to do research in neck dysfunction before returning to Calgary in 2005. Her current focus is education and specific muscle retraining in the acute and chronically injured patient ranging from the desk jockey to the weekend warrior to the elite athlete. She works with various clients in the clinic, at the gym and with teams on the sporting fields. Mehwa is a fellow of the Canadian Academy of Manipulative Therapists She is a certified Gunn IMS practitioner and focuses on rehabilitative training as well as using acupuncture in her practise to rehabilitate her clients. She encompasses a mind, body, spirit approach to her therapy and believes all systems are interconnected. Outside of the clinic, Mehwa loves to play sports, workout, practise yoga and meditation, spend time in the mountains, read, travel, challenge herself and others and strive to be better.


Yasser Abdel, Physiotherapist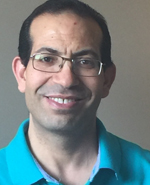 Yasser Abdel Ati has been practicing physiotherapy for over 20 years of varied work experience in assessing and treating a wide range of conditions including musculoskeletal, neurological, cardiopulmonary and pediatric physical therapy rehabilitation. He earned his bachelor degree in physical therapy from Cairo University in 1996. He then went on to complete a Master of Science in Physical Therapy in 2003. He became Canadian Licensed Physiotherapist in 2009, since then he has worked in private practice in Edmonton sport institute with Dr. Randy Greg who is a sports injury doctor and a famous former hockey player in Edmonton then moved to Calgary in 2012. Yasser is a registered physiotherapist with the Alberta physiotherapy College / association. He is a member of the Canadian Physiotherapy Association and its Orthopedic Division since 2009. He is also a member of McKenzie Institute Canada and certified Advanced Soft Tissue Release (ASTR speciality from ASTR Institute California, USA).
Yasser has a great passion for delivering the up to date evidence-based therapeutic techniques to his patients to ensure achieving the optimum results. For this passion, he had continuing education courses in advanced soft tissue release, advanced orthopedic mobilization techniques level I & II, Biomedical dry needling courses level I &II, Temporomandibular dysfunction (TMD) course with Steve Kraus, Vestibular rehabilitation courses with Jeff Walter, Course in Shock Wave Therapy and Certification, McKenzie Courses Level A and B (MDT), Laser application in medicine, Cardiopulmonary Resuscitation (CPR), BLS for Healthcare Providers Level C. Yasser continues to take courses and learn about the latest research. His experience in McKenzie Method, Myofascial Release, Dry needles Temporomandibular, vestibular and Orthopedic Manual Therapy is conducted to his patients on a case by case basis.

Dr. Sarah Thorne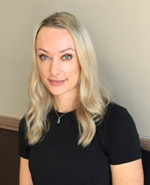 Dr. Sarah Thorne is from Millarville, Alberta, she graduated with her undergraduate degree from Acadia University in Nova Scotia, where she played varsity soccer and volleyball. She went on to compete for Canada as a member of the Canadian National Bobsled team. Dr. Thorne competed across Europe and North America and attended the Vancouver Olympic Team Trials.
Dr. Thorne was awarded her Doctor of Chiropractic degree from Toronto's world-renowned Canadian Memorial Chiropractic College in June of 2014 where she simultaneously attended McMaster University to receive her diploma in Contemporary Medical Acupuncture. Dr. Thorne has completed courses in Graston Soft Tissue Mobilization as well as Foundations In Functional Assessment.
Dr. Sarah Thorne lives an active lifestyle, she is passionate about health and wellness and is dedicated to assisting her patients reach their goals and tailor treatments to the specific needs of the individual with a team-based approach.


Dr. Ziv Feldman, Professionally Certified Podiatrist & Foot Surgeon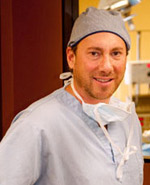 Dr. Feldman is an established doctor of podiatry and surgeon and has served in the Calgary Health Region for over 20 years. While he is recognized for his expertise in all aspects of foot care, he specializes in corrective foot surgery.
"Foot problems are one of the most common health concerns. By treating conditions early, you can avoid serious conditions and bigger procedures later on," says Dr. Feldman. "We help by giving exceptional foot care to people of all ages."
Like many other Calgarians, Dr. Feldman moved to the area for its geography, outdoor recreation and quality of life. When not at work Dr. Feldman skis, plays hockey and golf, and spends time with his two children. See OUR TEAM for more information

Meet The Team at Center For Healthy Living | (403) 769-0093