Meet the Team at Center For Healthy Living

Hatsune Dale, RMT
Hatsune Dale graduated from Mount Royal University in Calgary, AB with over 2200 hours of training. She is also a certified member of the RMTA. She is dedicated to treating all types injuries stemming from the workplace, motor vehicle accident rehabilitation, sports therapy and relaxation. In her spare time, she enjoys exploring the mountain trails with her backpack and camera. Hatsune is currently working part-time hours at the clinic.


Lee Ren, RMT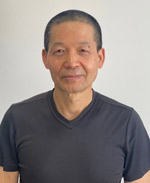 Lee is an experienced and effective Registered Massage Therapist with years of work and research background in medical and biomedical sciences. Equipped with extensive training and knowledge in human body and massage techniques, Lee is alert to the importance of treating the human body as a whole. He applies a balanced and holistic approach that goes beyond addressing localized pain and discomfort. With strong healing hands, Lee's massage therapy not only aims to release trigger points or tight bands but also to promote his client's overall long-term health and wellness. He is mindful and responsive to the unique conditions and needs of each client. No matter what your goal is — relaxation, therapeutic, sports, deep tissue, or pregnancy massage — you can be confident in Lee's sound skills and individualized approach to providing exceptional care. His massage therapy services are fully covered by all insurance companies.

Sheila Haire, RMT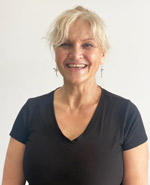 It's a Pleasure to be part of a Highly Skilled Team of Professionals at Center For Healthy Living. I look forward to meeting you and being part of your team that helps you on your healing journey towards a New You!
I have been providing Massage Therapy for over 21 years and have been a Member of the MTAA for 19 years. My work has taken me on an amazing journey working with People of every age, many cultures and many locations around the NWT and Alberta.
My passion is to Learn, Teach & Inspire. I have many techniques for treatment some of which include;
Swedish Relaxation, Deep Tissue, Cupping, Hotstone Therapy, Reflexology, Reiki, Prenatal, Manual Lymphatic Drainage and Breast Massage for Breast Health & Cranial Sacral Therapy Level 1. I am a certified Yoga Teacher and pilates mat work. I like to incorporate different modalities with clients based on their individual needs.
When I am not at work, I enjoy learning new skills, Cooking, Walking, Biking, Meditation, Yoga and Weight Training. I look forward to being part of your Team at Center For Healthy Living.


Sonia Aujla, RMT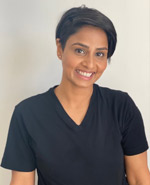 Hi I'm Sonia Aujla, a Registered Massage Therapist (RMT). I graduated from the Massage Therapy program at Kikkawa College in Ontario in 2020. I have always had a passion for helping others and previously worked as a Nursing Attendant in geriatric care. When I'm not working, I enjoy backcountry camping, canoeing, cycling and long distance running. I was inspired to become an RMT after seeking and receiving care for my running related injuries. I specialize in relaxation, sports and deep tissue massage. Besides English I can fluently speak Hindi, Punjabi and Urdu. Look forward to treating you with the best possible care.

Hana Miladi, RMT (Accepting Female Clients Only)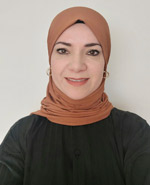 Hello, I am Hana Miladi, a Registered Massage Therapist(RMT). I graduated with honours and distinction from MaKami College with 3000 hours diploma in Advanced Clinical Massage Therapy. I am a certified member of CRMTA for over 4 years. With the four years of practice in Massage Therapy, I bring a comprehensive set of skills that I believe will be valuable to massage therapy network and bodywork treatments to support the specific therapeutic needs of each client, this involves Swedish Relaxation, deep tissue, prenatal, postnatal massage, hot stone therapy, cupping, sports related injuries, whiplash and motor vehicle accidents, manual lymphatic drainage, sciatica, general stiffness and immobility, headaches and migraines.
I approach each client as an individual and I focus on finding the root cause of their ailments and concerns to ensure they receive the best quality of care while working towards the achievement of their functional goals.
Other than English I master speaking French and Arabic.
Outside of practice, I enjoy meditation, cooking, traveling, learning new skills and treatments and spending quality time with my family and friends. I am looking forward to meet you and provide you with the best individualized treatment plans.

Mehwa Kim, Physiotherapist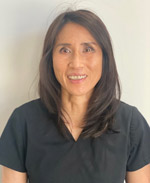 Mehwa has been a practising physiotherapist since 1996. Graduating from the University of Western Ontario with a Bachelor of Physical Therapy, she went on to practise at various hospitals, private practise and sports settings in Toronto, Edmonton, the UK, and Australia before settling in Calgary. In 2002, Mehwa completed her Masters in Manipulative Physiotherapy at the University of Queensland in Australia. She went on to do research in neck dysfunction before returning to Calgary in 2005. Her current focus is education and specific muscle retraining in the acute and chronically injured patient ranging from the desk jockey to the weekend warrior to the elite athlete. She works with various clients in the clinic, at the gym and with teams on the sporting fields. Mehwa is a fellow of the Canadian Academy of Manipulative Therapists She is a certified Gunn IMS practitioner and focuses on rehabilitative training as well as using acupuncture in her practise to rehabilitate her clients. She encompasses a mind, body, spirit approach to her therapy and believes all systems are interconnected. Outside of the clinic, Mehwa loves to play sports, workout, practise yoga and meditation, spend time in the mountains, read, travel, challenge herself and others and strive to be better.


Christina Roman, Physiotherapist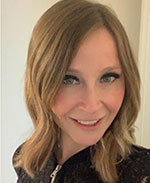 Christina completed her Bachelor of Science in Health Sciences at the University of Western Ontario in 2002. She went on to complete her Masters of Science in Physiotherapy at McMaster University in 2005. She is currently registered with the Alberta College of Physical Therapists and a member of the Canadian Physiotherapy Association Orthopaedic Division.
Christina has spent her years since graduating focusing on continuing her education in manual therapy and pelvic floor certification. She has completed Level 1-3 Advanced Orthopaedic Manual and Manipulative Therapy. She is a registered   Pelvic Floor therapist for women's health issues. Christina is also CancerSmart certified and has studied Contemporary Acupuncture. These courses have fit Christina's perspective on physiotherapy, that time should be spent finding the root cause of someone's issue to fix a problem long term.
Christina has worked in Vancouver and Toronto since graduating and has worked with a variety of injuries from sport athletes, post operative patients, arthritis, fractures, post mastectomies, lymphedema, and acute/chronic injuries. Years working in busy private orthopaedic clinics have given her experience in a wide variety of orthopaedic and women's health issues.
Outside of work Christina enjoys her Peloton, lifting weights, hiking in the mountains and a variety of other outdoor activities.

Ana Merheb, Physiotherapist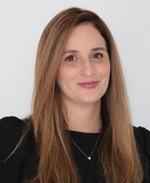 Ana graduated with a Bachelor of Science degree in Physical Therapy at UNIPAM- Brazil, before pursuing her post graduate training in Cardiopulmonary Rehabilitation from University of Ciencias Medicas in Brazil. She completed the Alberta Internationally Educated Physiotherapist Bridging Program from the University of Alberta. Ana is also trained in Global Postural Reeducation (GPR). This French founded system focuses on correcting body mechanics and muscle imbalances via releasing and unwinding muscle chains in the body.
Throughout her career, Ana has worked in a variety of clinical settings both within hospitals and community private settings. She has experience with chronic disease management, developing rehabilitation strategies to improve the quality of life of patients with chronic cardiac and lung conditions, cancer, and neurologic conditions. She has great interest in post-surgical rehabilitation and her practice has been focused on musculoskeletal injuries, arthritis, as well as biomechanical dysfunctions.
Ana believes that an active treatment plan is key to a successful recovery. Her goal is to educate patients on their condition and causative factors empowering them to take an active role in their rehabilitation process through exercise and movement. She is a strong believer in the body's ability to heal through exercise and movement. She is working towards her diploma of Advanced Orthopedic Manual and Manipulative Physiotherapy and integrates a variety of manual therapy and soft tissue techniques to facilitate recovery.
She is passionate about helping her clients achieve their goals of getting back to work, hobbies, sports, and daily activities. She believes in evidence-based practice and clinical reasoning while continuing to update herself to provide quality of care to her clients.
In her free time, Ana can be seen enjoying and exploring the great outdoors with her family. She loves road trips.

Dr. Sarah Thorne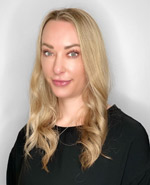 Dr. Sarah Thorne is from Millarville, Alberta, she graduated with her undergraduate degree from Acadia University in Nova Scotia, where she played varsity soccer and volleyball. She went on to compete for Canada as a member of the Canadian National Bobsled team. Dr. Thorne competed across Europe and North America and attended the Vancouver Olympic Team Trials.
Dr. Thorne was awarded her Doctor of Chiropractic degree from Toronto's world-renowned Canadian Memorial Chiropractic College in June of 2014 where she simultaneously attended McMaster University to receive her diploma in Contemporary Medical Acupuncture. Dr. Thorne has completed courses in Graston Soft Tissue Mobilization as well as Foundations In Functional Assessment.
Dr. Sarah Thorne lives an active lifestyle, she is passionate about health and wellness and is dedicated to assisting her patients reach their goals and tailor treatments to the specific needs of the individual with a team-based approach.


Dr. Ziv Feldman, Professionally Certified Podiatrist & Foot Surgeon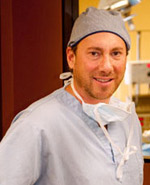 Dr. Feldman is an established doctor of podiatry and surgeon and has served in the Calgary Health Region for over 20 years. While he is recognized for his expertise in all aspects of foot care, he specializes in corrective foot surgery.
"Foot problems are one of the most common health concerns. By treating conditions early, you can avoid serious conditions and bigger procedures later on," says Dr. Feldman. "We help by giving exceptional foot care to people of all ages."
Like many other Calgarians, Dr. Feldman moved to the area for its geography, outdoor recreation and quality of life. When not at work Dr. Feldman skis, plays hockey and golf, and spends time with his two children.
Dr. Sarah Thorne lives an active lifestyle, she is passionate about health and wellness and is dedicated to assisting her patients reach their goals and tailor treatments to the specific needs of the individual with a team-based approach.

Meet The Team at Center For Healthy Living | (403) 769-0093