Naturopathic Medicine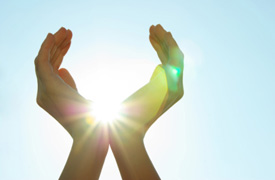 Naturopathic Medicine is an art and a science, using messages that the body is delivering in order to discover the root cause for illness and disease. It also involved a preventative approach to health care and healing and health is not only the absence of disease.
As a naturopathic doctor she is committed to providing safe and effective treatment techniques through various modalities. These modalities include: Acupuncture, Traditional Chinese Medicine, Nutritional Supplements, Botanical Medicine, Diet and Lifestyle changes, Physical and Sports Medicine, Hydrotherapy, Homeopathic Medicine, and Lab Testing.
Call our Calgary SW practice today and learn how we can help you reach your health and wellness goals!
Center For Healthy Living | (403) 769-0093